Excavation Projects
We take on a variety of excavating projects from our own contract work to building excavations and on-site septic systems. Blunden Construction is one of the best equipped contractors in the Halifax Metro Area. Our recent model twelve truck fleet includes five dump trucks and seven pickups.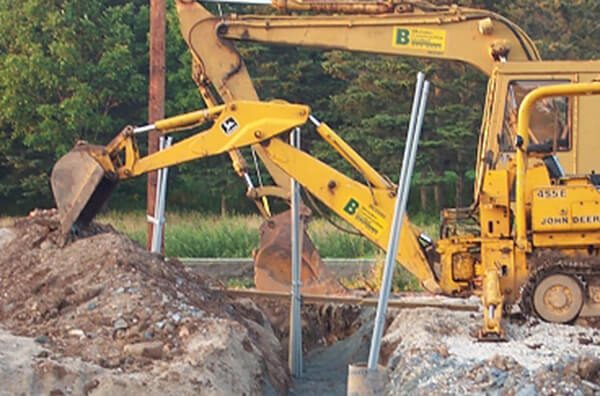 We have three excavators, two backhoes, a skid steer loader, and a dozer. Our equipment comes to the job on our own float so we can move to our sites efficiently.
Our equipment attachments make our machines multi-purpose with four rock hammers, pneumatic hammers, and other hydraulic attachments in our extensive tool crib. We have over 10 quality earth compactors and an impressive array of industrial quality tools to carry out our contracts.
Some of Our Recent Projects